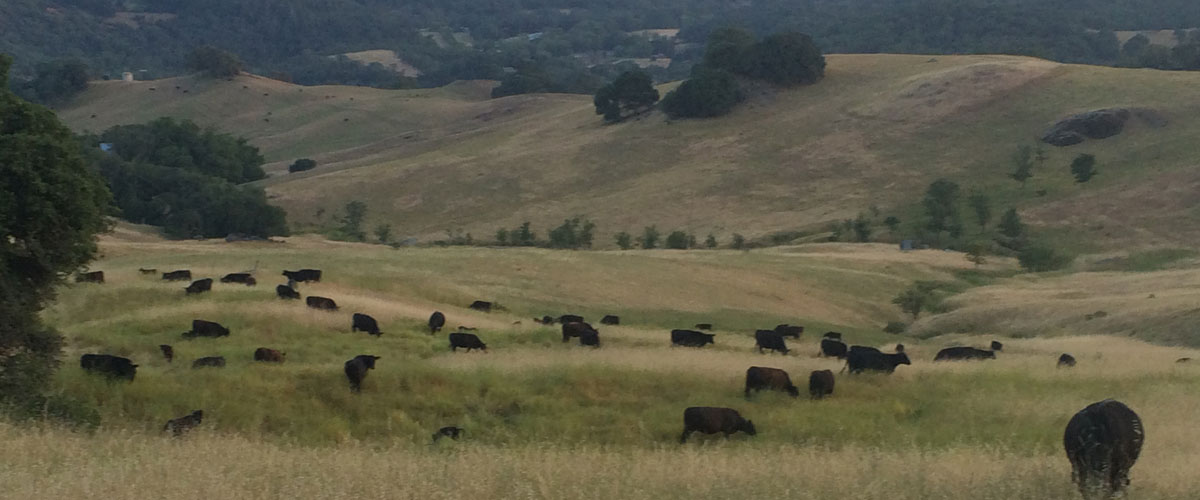 For us Paleo isn't a fad diet—it's our chosen way of life. The paleolithic age of human evolution overlays with the pleistocene, the geological epoch that birthed our species. In our work we humbly strive to steward nature and mimic the pleistocene ecosystem as it appears to be the most recent stable ecological model.  In doing this we embrace our role as hunter-gatherer and compassionate predator.
Holistic Ag has a minimum number of steers to harvest this year and we are looking for a handful of special consumers. 
This is for you if:
You are a conscious eater.
Being thus you own or are ready to buy a chest freezer.
You strive to be intimate with the source of your food.
You intend to consume the most sustainably produced beef.
You want to learn and understand the butchering process.
The least stressful and most humane slaughter is on farm. We harvest with compassion and reverence maintaining a low stress environment assuring the impact on the animal is swift and minimal. In an ideal world we would only harvest this way and sell meat to individuals who desire to be part of it. Unfortunately we don't live in an ideal world. Per USDA guidelines we can't sell meat that we harvest on farm so we've come up with the next best thing. We are inviting you to participate in the on farm slaughter of animals intended for our personal consumption. This will allow you to understand the ecological context in which the animal was raised. You will then help us load your animal in a trailer and send it to Marin Sun Farms abattoir in Petaluma where your meat will be processed according to your instructions. When you pick up your meat you have the option to receive one primal (a large section) which you will "break down" in a butchering workshop TBD.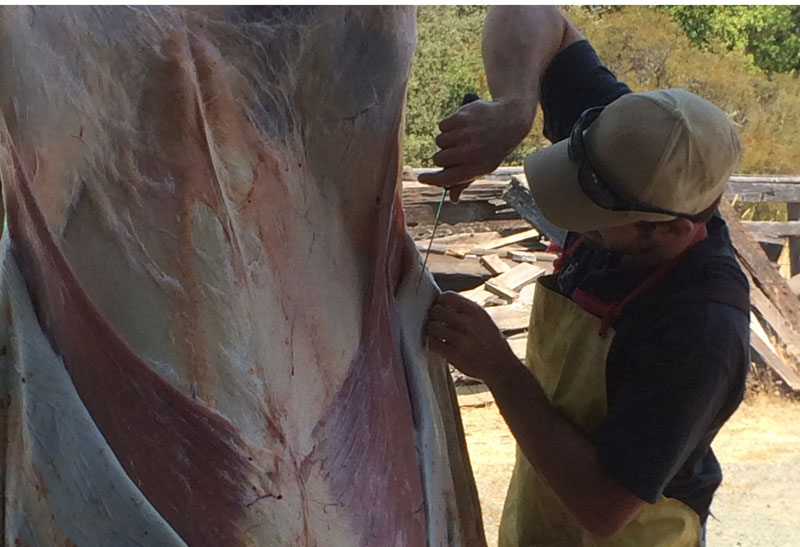 Our butcher is Aaron Gilliam of California Native Foods where he raises and markets livestock. He is the former manager of Fatted Calf Charcuterie, worked at Agrisalumaria Luiset in Italy and received his training at L'Instituto Lattiero, Caseario, e Della Technologia Agro-Alimentari.
Aaron grew up exploring the fields, forests, sloughs, mountains and coastlines of Northern California. He is a lifelong student of ecology and strives to provide food for his community in the most ecologically sound manner possible.
Time: Sunday, June 7    9 am
Place: Pepperwood Preserve in Santa Rosa
Butchering workshop to follow on Wednesday June 24 at PLACE, 1121 64th Street  Oakland, CA 94608.
Steers should yield Approximately 350 pounds of meat, offal, marrow and broth bones.
1/4's- $13/#, 1/2's – $12/# and whole animals available at $11 per pound. 
Butchering workshop included but not required for purchase. 
Harvest workshop w/o purchase $150 (lunch included).  Purchase required to attend butchering workshop.
To register, purchase or ask questions please contact:
Aaron Lucich at 415-377-8269  or  alucich@inprocessmedia.com.